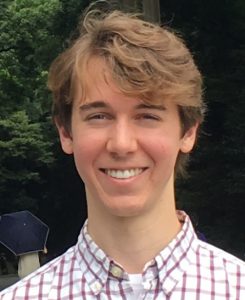 Tristan Bepler
(tbepler(at)nysbc.org)
Tristan Bepler is the Group Leader of the Simons Machine Learning Center. Tristan received his undergraduate degree from Duke University in Computer Science and Biology. He received his PhD from MIT in the Computational and Systems Biology Program under the supervision of Bonnie Berger. He joined NYSBC to lead the SMLC after a postdoc with Tim Lu at MIT. His research interests broadly encompass machine learning methods for better understanding protein sequence, structure, and function as well as machine learning methods for protein structure determination especially with cryoEM and cryoET.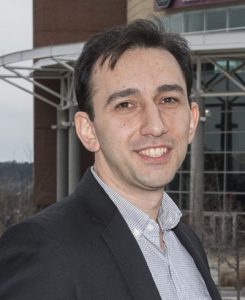 Alireza Nasiri
(anasiri(at)nysbc.org)
Ali is a scientist at Simons Machine Learning Center. He completed his undergraduate degree in computer engineering at Isfahan University of Technology. Ali received his Masters and PhD in computer science from University of South Carolina. His main research interests are machine learning and deep learning methods in computer vision, audio signal processing, and bioinformatics. He is particularly passionate about the application of machine learning methods in understanding complex biological phenomena and cognitive science.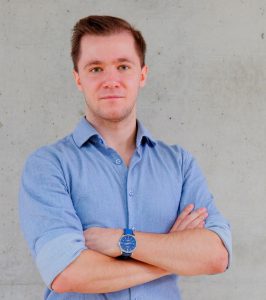 Robert Kiewisz
(rkiewisz(at)nysbc.org)
Robert is a postdoctoral researcher at SMLC. Robert completed his undergraduate degree in biotechnology at the University of Warmia and Mazury. He then worked at the Medical Theoretical Center in Dresden where he received his Ph.D. in structural biology for discovering a structural model of the mitotic spindle in human cells as well as developing an automatic analysis pipeline for spatial data. He joined SMLC to expand his research interest in automatization by developing deep learning methods for reconstructions and analysis of ET and cryoEM/cryoET biological data.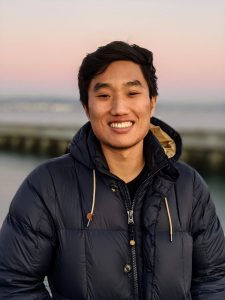 Paul Kim
(pkim(at)nysbc.org)
Paul is a Software Engineer at the SMLC. Paul did his undergrad in Statistics with a minor in Chemistry at UC Berkeley. He then worked as an ML Researcher at Bayer's Machine Learning Research team in Berlin, headed by Djork-Arné Clevert. He is taking a year off from the Carnegie Mellon Comp. Bio. MS program to work on computer vision and automation problems in Cryo-EM at the SMLC, and is broadly interested in the intersection of machine learning and biology, especially as it pertains to proteins and to drug discovery.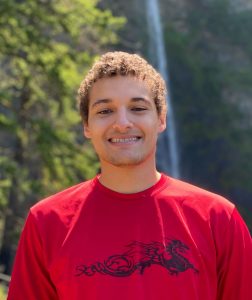 Darnell Granberry
(dgranberry(at)nysbc.org)
Darnell is a Machine Learning Engineer at the SMLC. Darnell received two bachelors' degrees from MIT in Computer Science and Chemistry. He received his MEng from MIT in Computer Science with a thesis on predicting protein vibrational spectra using deep learning with Dr. Markus Buehler. He joined the SMLC to maintain and expand the machine learning pipelines and models in Topaz. His research interests include chemical and structural biology, machine learning, and neuroscience.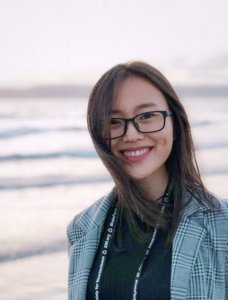 Jiayi Shou
(jshou(at)nysbc.org)
Jiayi is a Machine Learning Engineer at the SMLC. Originally trained as a wet lab neuroscientist from Oberlin College, she has research experience on ion channels in neurons, as well as learning and memory in rodents. She received her MS in Computational Biology from Carnegie Mellon University. She is passionate about bridging ideas in computer science to complex biological problems. Her main research interests are understanding protein structure, protein function and drug discovery using machine learning methods.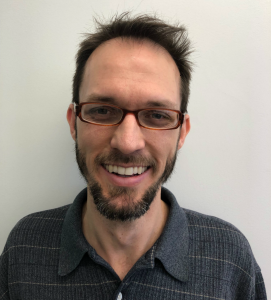 Alex Noble
(anoble(at)nysbc.org)
Alex Noble is a Group Leader at SEMC. He received two bachelors' degrees from UC San Diego in Physics and Applied Mathematics. He received his MS and PhD from FSU in Physics under the supervision of Scott Stagg. He joined SEMC as a postdoc turned postdoc fellow with Bridget Carragher and Clint Potter. His research interests include hardware/software methods development and application in cryoEM, cryoET, cryo-FIB/SEM, and deep learning.